Put Your Business On the Map
Make people recognize your business as the best in your industry


Whether you're building a site for the first time or need to rebuild your site from the ground up, we've got you covered. We'll work with you to create the perfect site for your business.

With more than 52.2% of web traffic in 2018 coming from phones, we make sure that every site is built to perform in our modern, mobile world. 

It's not enough to build a great website, it needs to be taken care of – which is why we handle all the maintenance, updates, and tweaks, so you can focus on growing your business.
With You Every Step of the Way
When you work with FroBro, you can rest easy knowing that your website will just work. All of our sites are built for optimal viewing, whether on a desktop, tablet, or phone. Got an issue? No problem – just give us a call and we'll get it taken care of.  Business growing and want to add a page, or even build a new site? We're always available for extra build-outs or add-on projects. Whatever your business needs, we're ready to go.
We're in this for the long haul, just like you.
Spend More Time Doing What You Love
We will work with you to discover your business goals and how we can help you meet (and exceed) them.
Then we get to work on creating a customized, easy-to-use website that maximizes your online presence and creates a stunning experience for every visitor.
From the time your site goes live, we provide reliable, hassle-free ongoing site management. Scheduled maintenance and unexpected issues are handled for you, so you never have to worry.
Everything You Need For Your Business
We backup your site regularly so that any posts, comments, and changes are preserved.
We scan your site for dead links to make sure you can fix them before your visitors get frustrated.
We keep track of how your site is ranking for various keywords.
Proactive scanning of your site to defend against malware and hacking.
Plugins, themes, and core frameworks are always kept up to date.
Stats about visitors: time on each page, behavior flow, event tracking, and more…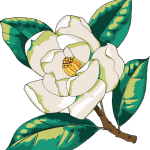 I had FroBro Web revamp our functional but dated website a few months ago.  They did an incredible job improving the functionality, modernizing and boosting the general aesthetic and flow.  Initially I wasn't sure if redoing the site would make a big difference, but we are getting much more traffic and more quote requests from the site than ever before.  I really appreciate all of their hard work on this project.  
Vice President, Southern California Tree & Landscape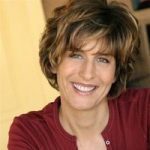 My husband and I are business owners and often have more than one business website at a time to manage. FroBro Web has built and managed at least four
of our websites over the last 12 years. Jeff's broad technical knowledge of website design has given us tremendous confidence that our wants, needs and
vision for our businesses and our websites will be fulfilled.
From marketing to ecommerce and all associated regulations, he knows what to do and how to make it a reality. When we alert Jeff to problematic issues or of a
necessary change, we know that it will be taken care of in an efficient and timely manner.
I highly recommend Jeff Fulkerson (and FroBro Web) for his experience and competence. He is also very easy to work with and his calm, confident demeanor makes him unflappable.
Get a free quote from one of our consultants to discuss which option will work best for your needs